Don't get caught up in these common mistakes.  While planning your 2013 marketing plans take a careful look at the below "sins" and tailor your future strategy to diverge from these.
Greed- Using Social Media as a tool to gather the most "likes" "fans" or "followers". Social media can be a deceptive tool making a Company feel that they are helping their brand image by acquiring the most popularity.  Popularity is exciting, but what you are really looking for is engagement.  If your followers aren't engaging with your questions and receiving your content, a lot of time and money could be wasted.
Lust- Focus more on your customers than the competition. It is easy to get stuck in a game of copying your competitions' plans.  Instead of spending all of your funds trying to match the new TV commercial of your competitor, try to focus more on your target audience and develop a relationship with them.  See what really matters to them and ask what their experience with your brand is.  You may find that you will actually gain a much better (and less expensive) business strategy this way.
Gluttony– We have seen far too many brands that want to have it all. A Facebook page, Pinterest board, Twitter account, TV and newspaper ad.  Rather than worrying about the quantity we recommend taking a look at the quality of your marketing.  Is your twitter account actively being updated, is your newspaper ad saying anything about your brand?  Sometimes more is actually less and too much marketing "noise" can hurt your brand image.
Sloth– It's not too late to kick up your marketing! Let's face it, in this day and age with so much competition and movement in the markets you are not going to be able to just have your brand "exist".  Marketing is everywhere, from packaging to social media.  If you aren't actively sharing your brand message, you will be left behind.
Wrath- Focusing only on prospects at the end of the buying cycle. The buying cycle has changed dramatically and studies have found that you now need to "nurture" leads until they are ready to buy.  This means it's imperative to stop discarding prospects that aren't ready to buy right now.  Customers want to trust your brand so become the thought leader in your industry and their source of knowledge.  This way when the time comes and they are ready to purchase, you will be the first name that they think of.
Envy- Don't settle for a turn-key marketing solution. Your brand is better than having to follow a standard package of marketing that "everyone is using".  We understand that time and money are important variables in a marketing campaign but regardless of your budget, you can have a tailored program.  Think about what your key initiatives are and which marketing mediums are best at communicating these.  From there, start by focusing small on just a few marketing ideas with good content.  As you see success with these small but focused initiatives, you will be able to start funding more.
Pride– Don't be too proud to look at your analytics! Even the best marketing companies study their results. As new technologies evolve, you should always keep a watchful eye on your Google analytics to see if there are some minor tweaks to keep your content efficient and up-to-date. It's best to tweak your campaign continuously than waiting and having to do a big overhaul of your campaign later.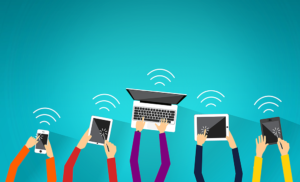 The other day while at a rather popular restaurant in town my husband received a meal with bad fish in it.  Being more reserved, he did not want to complain but I, of course, didn't feel it was right to pay the substantial amount for a dish he was not going to eat so I spoke up.
The restaurant handled my complaint so well that my husband and I were so impressed that we decided we would both give the restaurant another shot and even order dessert that night. Even with serving a bad dish, the restaurant was able to turn a bad experience into a good experience, upsell us with dessert and make us return customers. Does this sound like magic? Well, it's not really that difficult after all.
I have been in situations where managers and wait staff have been accusatory and rude when there is a problem.  So what steps should you follow if you receive bad customer feedback?
Listen to the customer– Make sure that you take the time to ask the customer how their service or experience was. Open the door to let customers freely express their opinions and receive constructive feedback and compliments openly.
Reiterate the problem– It is imperative that you don't try to cut your customer off. Let them talk, make them feel like they are being heard. Often times workers will get defensive or think they understand the problem before it has been fully explained. By taking a step back and letting your customer say what is on their mind you actually begin defusing the situation.
Have a manager address the situation– People like to feel like their opinion matters. By taking the time to have a person on management come speak to the discontent client you are showing the customer that their opinions or problems are being taken seriously. By introducing a higher level of management to the situation, customers feel as though their feedback isn't going in one ear and out the other but rather that the business values their feedback and will work to improve on their business model.
Comp or discount the service– A little bit goes a long way. When car dealerships set their retail prices, they always add additional money for wiggle room on the what they would like to actually get as a bottom line. Why? Because people like to feel special and that they got a "deal". If someone is unsatisfied with the service or goods they received you should always find a way give them back some value. If you sell prints online and a customer complains that their print wasn't of good quality, rather than offer a refund, first offer to send them a new print.  If you can send them a print that is satisfactory to them, they will probably remember the good customer service, the good final print and be more likely to be a repeat customer than if they were just refunded the money.  For instance, if you are a hair stylist and a customer calls complaining about the cut they recently received, offer for the customer to come in and get it fixed by another stylist but on top of that offer for the customer to get a complimentary hydrating hair mask before the cut.  This added bonus won't cost your business much on the bottom line but will make the customer feel like you are really trying to make it up to them and keep their business.
Invite them to come in again– After hearing a complaint and negotiating the above, tell the client that you hope to see them again. Invite them in so they don't feel awkward about coming back after criticizing your business.  Make sure they feel welcome- not like they are not wanted or that they were a hassle.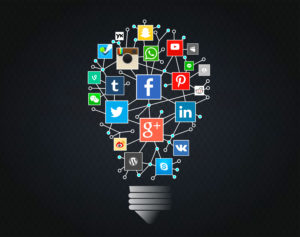 Facebook, Twitter, LinkedIn, Google+, Instagram and Pinterest (just to name the obvious): these are the social media profiles that companies try to juggle on the daily. With the "social media explosion" on our hands, it may sometimes feel overwhelming trying to keeping your social media profiles active and up-to-date. Most marketing guides tell you that you need to be on every possible network to expand your reach and therefore, you may be opening up new social media profiles on the daily to keep up with "The Joneses". We are here to set the record straight, you don't need to be on every social media platform to be successful, you simply just need to be dedicated with the ones that you are on.
Unfortunately, it has become all too common: businesses big and small have every social media profile listed on their website, but when you click on the profile itself, it is blank or inactive. Social media is a tool used to add value and when you aren't engaging online, social media can often be detrimental and take away value that a customer perceives in your company.  Customers and potential customers that see a half-finished profile or have written to you through a social media page and been ignored, feel like their opinions and feedback is not your first priority. Sometimes, dedicating your time to a variety of profiles causes your entire social media strategy to fail because of a lack of focus and detail.
So, how do you choose which social media platforms are right for you?
Who is your audience? Who are you trying to target with your social media profiles? Current customers, potential customers or both? By narrowing down the audience that you want to reach you can begin to cross off certain social media platforms from your list. Which platforms are your competitors using? Businesses that have similar sales structures are great references to see which types of social media are working best. For example, is your target audience stay-at-home moms? Then maybe you want to reach them using Pinterest.  From the 70 million users on the 3-year-old Pinterest, 80% are women according to expandedramblings.com. Because of this, Pinterest may give you the best access to your target market.  It is important to look at who is using each social media platform and who you are trying to reach to maximize your potential influence.
What do you want to provide your network with?  Social media is all about value.  You cannot expect people to visit your profiles and interact if you are not providing equal value in return for their time.  Think about what type of business you have.  Do you have a salon where your marketing goals are to advertise promotions, coupons and display pictures of recent hairstyles?  Then maybe Facebook would be your best option as it gives you the opportunity to post pictures, advertise and create contests all in one page.  It is important to consider what you want to provide with your social media profile and then see which social media platforms provide the best tools to do it.
Keep up with it: Though basic social media profiles are free, you need to remember that there is another huge significant investment, your time. If you are going to invest in social media, you need to dedicate time to it each day.  It is better to have one social media site that is buzzing, successful, and updated than have multiple inactive social media sites. If you plan to go all in and focus on one social media platform you need to remember that social media is a conversation, and you must be prepared for praise, questions, and complaints.  It is important to respond to ALL THREE promptly and professionally to encourage future correspondence on your profile.  Make sure to never leave your customers unanswered and your profile lifeless.
Social media is an investment and it will take time to build your fan base up and make your profiles active. For every business, some social media platforms are going to be more beneficial to certain businesses than others. You don't want to pressure your business to be spread too thin across many networks as it will only make all of your profiles suffer.  Remember to focus on one or two social media platforms to begin and put all of your energy into making those thrive. Once you find out what works best for your business you will reap the rewards that other businesses with social media presence receive such as new leads, successful promotions, and active feedback.
RECENT ARTICLES

Don't get caught up in these common mistakes.  While planning your 2013 marketing plans take a careful look at the below "sins" and tailor your future strategy to diverge from these.
Greed- Using Social Media as a tool to gather the most "likes" "fans" or "followers". Social media can be […]


Ready to Talk?
DO YOU HAVE A BIG IDEA WE CAN HELP WITH?